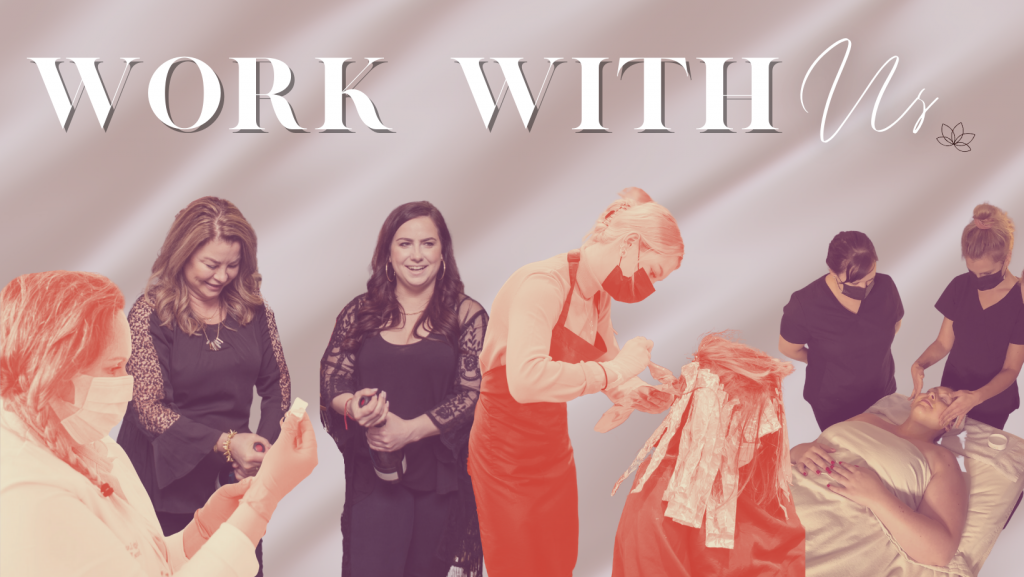 TAKE YOUR BEAUTY BIZ TO THE NEXT LEVEL
Are you ready to take your beauty business to the next level? We're always on the hunt for talented beauty professionals to join our team. 
We've been a trusted and well-known source for all your wellness and beauty needs in Peterborough and the Kawarthas for the last 21 years
We look after the important details like scheduling appointments, client health screening and marketing so you can focus on making your clients look and feel great 
As part of the Sunshrine team, we'll connect you with our established and loyal clientele 
We're a one-stop beauty shop. Your clients will love the opportunity to enjoy additional treatments that you may not offer, all under one roof!
We process all payments for you, eliminating the need for additional payment processing apps/hardware
We want to support you in your career. 2021 is definitely a year for growth and change… and WE ARE HERE FOR IT.
Work/life balance is important to us 
We operate as a team-based atmosphere where each member can lean on one another for assistance and support. As we like to say "teamwork makes the dream work!" 
Positivity, friendliness and inclusion is #1 in our books 
Want to add a new service or technique to your offerings? We love that! We're open to helping you achieve that goal in any way we can 
We're sustainable and eco-friendly 
We offer fantastic perks such as generous discounts on beauty products and treatments
Hairstylists, Estheticians, Nail Technicians, Massage Therapists, Facialists, Medical Estheticians, Lash Technicians, Brow Artists, Makeup Artists, Nurse Injectors, Reiki/Wellness Professionals, Holistic Nutritionists, Body Contour Technicians, Permanent Makeup Artists and more… 
Not listed above but think you'd be a great fit for our team? We'd love to hear from you
SO WHAT ARE YOU WAITING FOR?
A positive change in your beauty business awaits